Yes, flying in a 6 seater Cessna to Death Valley for lunch. Also known as the "$100 hamburger" - although technically this should be considered the "$100 buffet lunch at the Furnace Creek Ranch where hamburgers were not on the menu".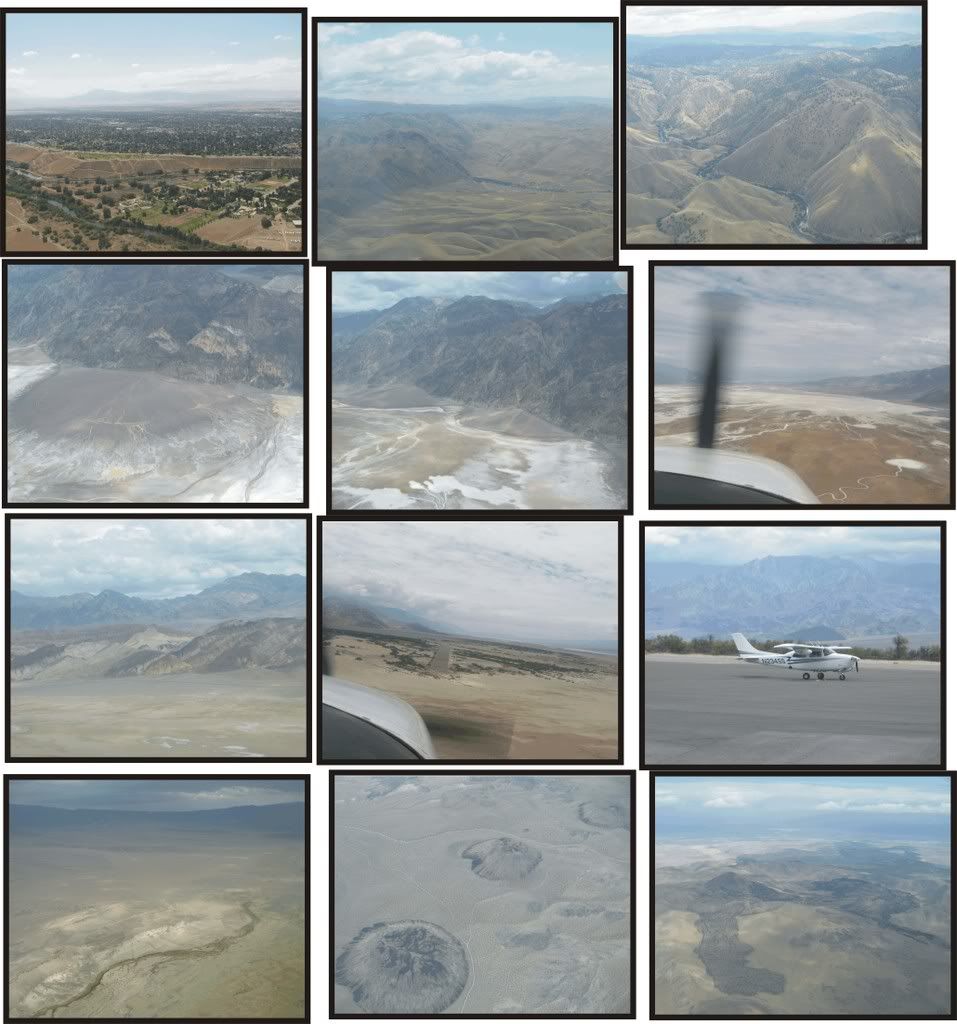 Top row (L-R): Bakersfield actually looks pretty in this shot. Kern Gorge Fault - looks as close to a textbook diagram of a normal fault as I've ever seen! Kern River up the canyon - classic V-shaped valley and an incised meander.
2nd row (L-R): Rather large classic alluvial fan. More alluvial fanage = bajada. Flying at sea-level is waaaaay too cool!
3rd row (L-R): Colourful rocks under a darkening layer of cumulonimbus clouds. Coming in for a landing at 211 feet below sea level! Nobody was home at the "airport", so we were the only plane in the "parking lot".
Bottom row (L-R): A (most likely hot) spring on the valley floor leaving a green trail behind in the sand. Cinder cone volcanoes!!! (Possibly lava domes - but either way...) Volcano + lava flows = one of the best views of the day!
The plane, aka "4 sierra sierra". The wagon, as in "20 mule team". Both forms of transportation, both suitable backdrops for adventure team shots such as these.